The Simpsons - Marge vs. the Monorail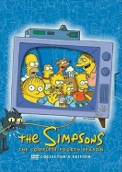 Watch The Simpsons - Marge vs. the Monorail online full movie.

After Mr. Burns is caught storing his excess nuclear waste inside Springfield Park's trees, he is ordered to pay the town $3 million. The town is originally set to agree to fix Main Street, but the charismatic Lyle Lanley interrupts and convinces the town to use the money to buy one of his monorails. The town embraces the suggestion and Homer is hired as the conductor, but the only person remaining not so pleased about the whole situation is Marge. She discovers suspicious evidence and visits a town that had previously purchased one of Lanley's monorails. She discovers that Lanley is indeed a con man and rushes back to town. However, she arrives too late and the monorail has begun to operate, but Homer is convinced to use an anchor to stop the train, thus saving the passengers.
SUGGESTED
TAGS: